It's just now been brought to my attention that 9 September, which it still barely is here, was the centenary of the birth of Pauline Baynes. She was the young artist who was commissioned to illustrate Tolkien's
Farmer Giles of Ham
in 1949, and who turned in mock versions of medieval manuscript illustrations that wholly delighted all who saw them. Here, for instance, is the first page of the story: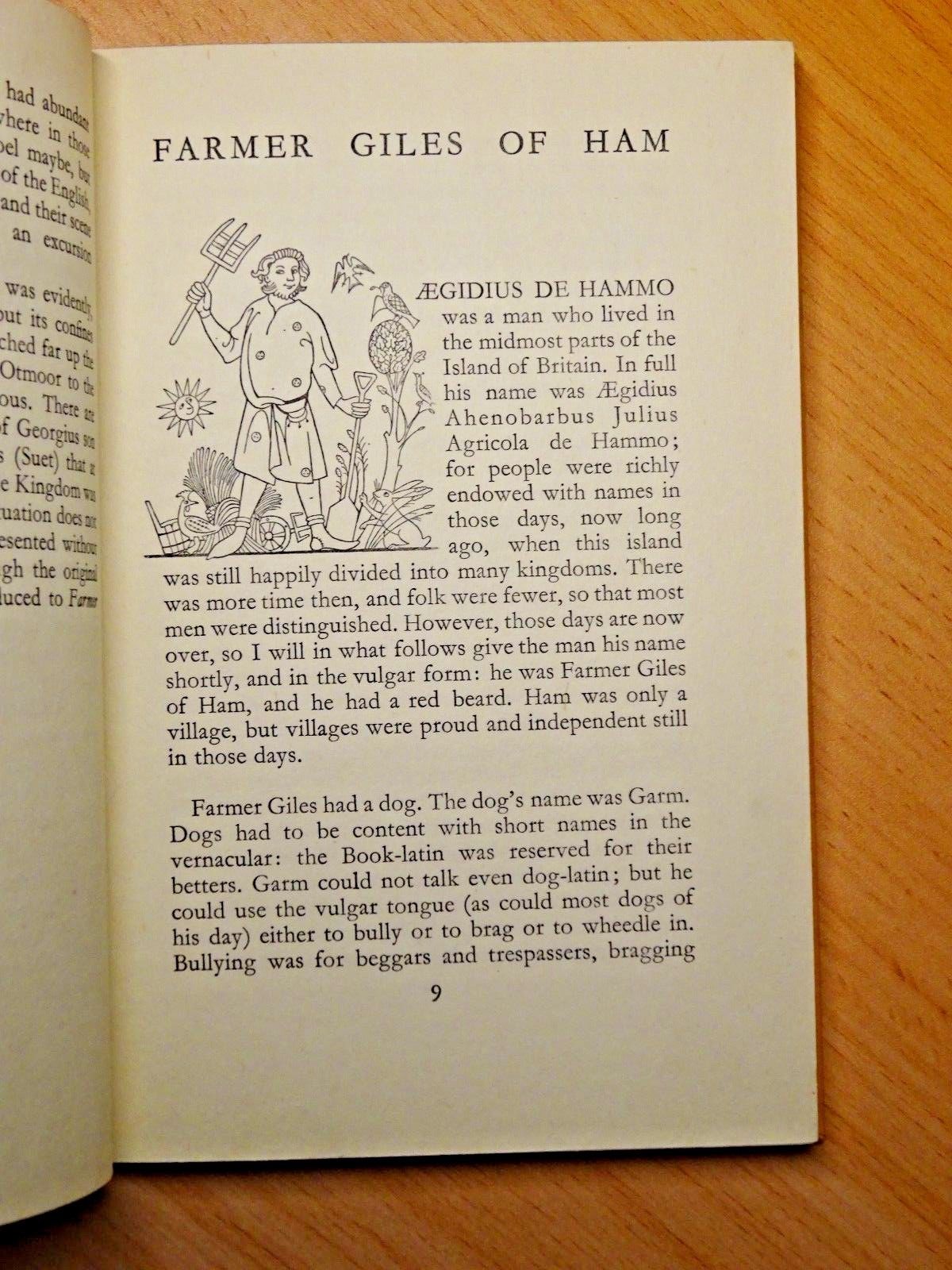 Tolkien wrote, in a tone of pleasure you don't often get from him, "They are more than illustrations, they are a collateral theme. I showed them to my friends whose polite comment was that they reduced my text to a commentary on the drawings."
This led to further work illustrating other works by Tolkien including
The Adventures of Tom Bombadil
and
Smith of Wootton Major
, as well as C.S. Lewis's Narnia stories. The grander side of Tolkien's imagination was considered a bit beyond her rather small-scale approach, but on the other hand she did draw the cover for the large one-volume softcover which for many British readers is the iconic edition of
The Lord of the Rings
:
Honor her today and continuously, eh?